XY Inspirational Talk #DimulaiDariSaya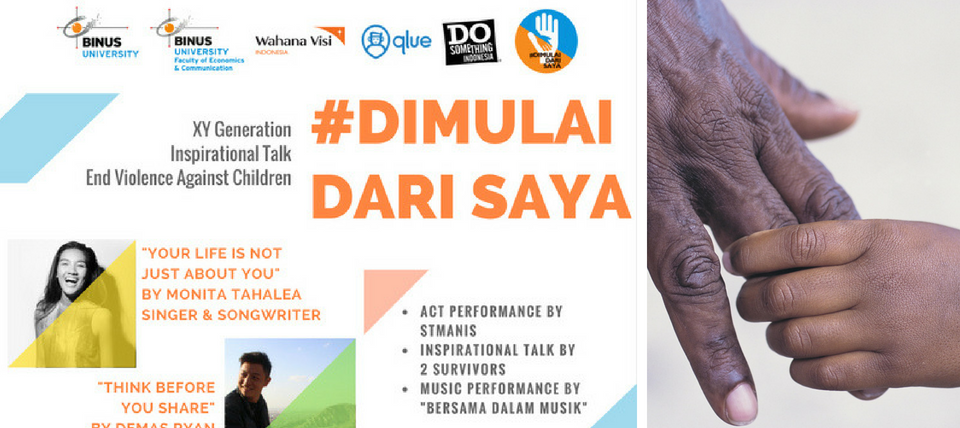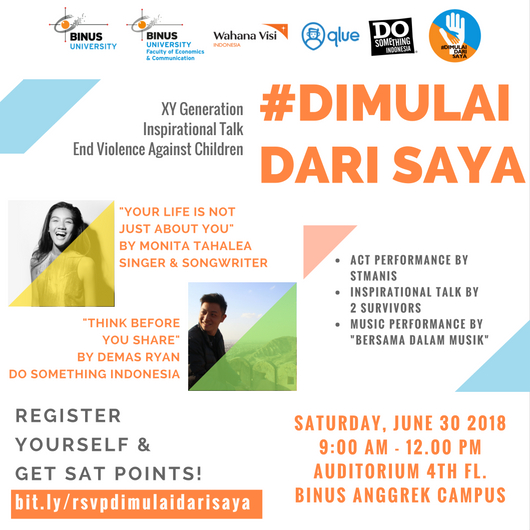 Binus Communication Department X Wahana Visi Indonesia, Qlue & Do Something Indonesia proudly present:
?XY Inspirational Talks: #DimulaiDariSaya ?
Join Us and Lets Stop Violence Against Children!
Venue : Auditorium lt. 4 Kampus Anggrek
Date : Saturday/June 30th, 2018
Time : 09.00-12.00
Guest Star:
MONITA TAHALEA
Features:
-"Think Before You Share" by Demas Ryan from Do Something Indonesia
-Inspirational Talks by 2 survivors
-Act Performance by STMANIS
-Music Performance by Bersama Dalam Musik
Benefits :
°Free SAT points for Binusian
°Merchandise
Register for FREE : bit.ly/rsvpdimulaidarisaya
Come and take part in this movement to end violence against children!