The Power of Foodies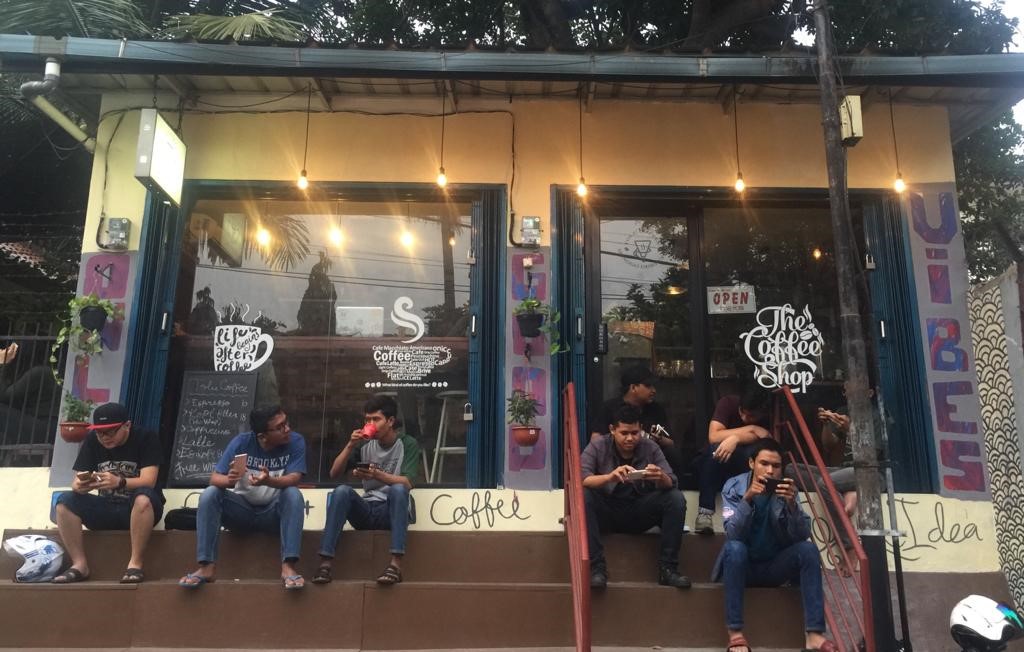 The impact of the Internet and also social media brought up so many aspects that can be explored more by everyone. The aspects that everyone can explore are so various such as fashion, entertainment, technology, business, and also the culinary aspect. The Internet and social media gave us humans the platform not only to explore but also to create content for the media and everyone to enjoy. Nowadays there are so many people who post pictures in social media about their lives and a specific type of people in social media really stood out for me, they are the food enthusiasts or you may call it a "foodie" in this world. They are the people who loves to eat food and also shares their experience after enjoying the food as a content in their social media. Foodies are considered as a food blogger that shares their passion for food as a hobby also they tell a story about the experience of their food journeys.
Foodies can make people know more about food and also restaurants. They always tell their comments on how good or bad the quality of the foods are also the restaurant that serves the food. So foodies are very helpful for everyone when it comes to what to eat and what not to eat just by writing a review on it. Discussing about foodies, one restaurant in particular had my interest to visit because two of my friends who are foodies really had a really good review about this restaurant.
A new restaurant has just opened in Jakarta and people also my friends said it is going to be a hit. The restaurant is called Kilo Kitchen. Kilo Kitchen is part of Kilo Group of Singapore, which is one of the popular restaurants in Singapore. As I read on their website, Kilo Group was founded by three food enthusiast, Javier, Sharon and Joshua. All with a touch of their Puerto Rican heritage opened their very first restaurant in Singapore 7 and a half years ago. First in 2011 it was just Kilo Kitchen at Kallang River, Singapore. After one year opening one store, Kilo opened a branch at Orchard Central, Singapore. Now, in Singapore itself, they have three branches of Kilo Restaurants, after seven and a half years Kilo Kitchen moved from Kallang River to Duxton Street, Kilo Lounge at Tanjong Pagar and Camp Kilo at Kampong Bugis Road. Since that, Kilo Group had expanded internationally, and opened their first outlet abroad in Seminyak, Bali, Indonesia which was opened in September 2014 and over the 2018 winter break Kilo Kitchen and Kilo Lounge expanded their restaurants and had their soft opening on Christmas Eve in Senopati, South Jakarta, Indonesia.
The name Kilo signals the message, "We wish to communicate with you", Kilo aims to communicate moments defined by hearty food, soulful music, warm conversations and unforgettable occasions for the customers to have a good time and enjoyed the experience that Kilo offers. The place itself will feel like home from different kinds of people because the ambience of the restaurant in Jakarta, after I went there was so nice and cozy. I can really see the customers are having a nice experience as well. Kilo offers a variety of food that comes from different touch of a lot of countries, such as Asian, Puerto Rican, and many fusion options. My friend Tiffany who suggested me to try Kilo Kitchen said and I quote "You should try this new place called Kilo Kitchen in Senopati! Kilo is such an amazing place with a really friendly staff service, very good food, amazing atmosphere, I really think you should try the atas lentils with burnt carrots, and the squid ink rice! You will feel the coziness inside the food also in the restaurant!". She and her friend Ayu who is also a foodie really love coming to Kilo and the staff at Kilo also respects their opinion for the food they are serving.
As a foodie who has thousands of followers, they both have the recognition from restaurants especially new restaurants such as Kilo Kitchen. This recognition to foodies is one of the strategies restaurants nowadays tend to use for marketing purposes and promoting their restaurants. The advance technology have really changed how businesses use their strategies. In the older days many restaurant usually promote their selves by using the television, billboards, or the radio, but today the most powerful way of marketing your restaurant is through social media and uses the influencers such as foodies as your way to promote your restaurant or even any businesses. My conclusion is the impact of foodies and social media itself really changed the game or marketing a business. It is a big deal for a company to acknowledge that the social media is taking over and has a very powerful voice for the people. This could be a great advice for small businesses or start up company or even a new concept of a restaurant to consider involving the social media influencer as their marketing strategies.
Ernandya Azzahra Erwinputri
2101692861