Why Digital PR are Important for Your Modern Business?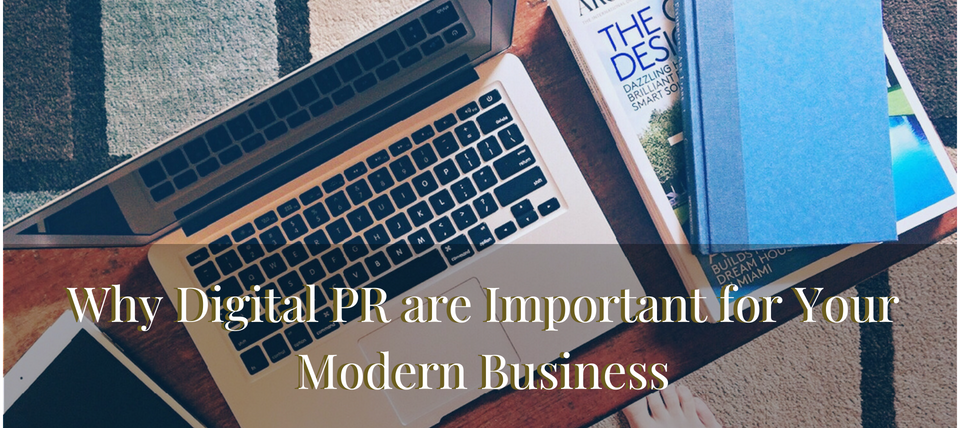 What the public wants to hear is a good story. Good PR is about telling the good stories. The better the story, the better the public will accept you and your marketing strategies. If the story is especially appealing to those that could be your clients, then you could have a PR homerun.
In this digital era, businesses need to have a big online presence to survive in the market. With bolder and more powerful technology, we as a human being are now living in a more faster and high-technology world, with information in every centimeter. If you decide that you want to have a more interactive and powerful business, it means you need a great Digital PR strategy.
Digital PR should and can be a completely integrated campaign. You release the news, and let the industry websites and journalists know about it. Then, you can tell the audiences using your sites blog, social media, mailing list, as well as other avenues for reaching a much bigger audience. In particular, the use of social media can help prolong a great digital PR campaign to further maximize its impact.
Also, Digital PR can set out to keep your brand right in front of your potential customers while they are thinking of their buying options. A remarkable image for your brand could be promoted using tailored messages, and pushed through the digital space to industry news sites, promoted on blogs, and spread all over the country with the help of press release distribution services. Every time your customers look online, you can get their attention with your positive brand image that will help you gain an important notoriety in the field.
With the use of the internet as the official loudspeakers of your brand, you will be able to interact with more customers and learn about the things they appreciate, and the ones they don't as far as your business is concerned. You can track this exceptional work back to your analytics. How was your traffic doing before and after the PR campaign? When done properly, you must be able to notice a spike in your site visits.
Use the social media platform wisely, consider the benefit to the company. Because what makes the online PR great is that there is a higher chance for you to gain great links from authoritative industry news sites, from the blogs, from press release distribution wires, and lots of re-tweets and shares on social media.
Article by :
Naura Shafira 1901493062
Bintang Adi 1901507250
Amira Syifa 1901509880
Sherdinan Sulthan 1901501902
Raihan Andi 1901530581
Putri Ayunda 1901508726