Minions Breach Language Barrier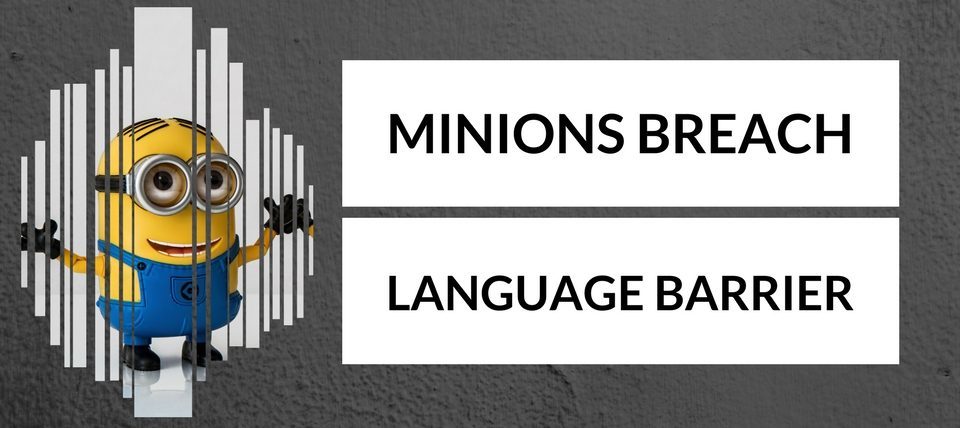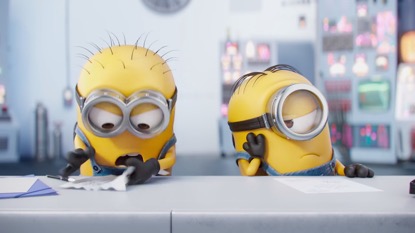 Minions™ expressing frustration (left) and boredom (right).
 © Illumination Entertainment 2015
A lot of us have seen the minions™ or watched their movies. These yellow, pill-shaped creatures have released our laughter time and time again.  Most of the time, we, as the audience, do not understand what they are saying. Even though their language is incomprehensible, we can still understand the point. Minions™ have the ability to slip through the language barrier.
As watching the movies, sometimes we do not realize that we cannot understand what the minions™ are saying. Even though their language can be translated into our own, we find that it is unnecessary. Their body language and facial expressions can be easily translated into feelings and actions. The intonations in their voices also help the audience to understand them even more.
How minions™ are able to deliver a message through language barrier should be used for human communication as well. Minions™ showed us that there are some things that are universal, especially body language and facial expressions. Conveying messages through gestures and expressions may be the way to lessen miscommunications, specifically those lost in translation. (CAP)