Dare to Speak Up!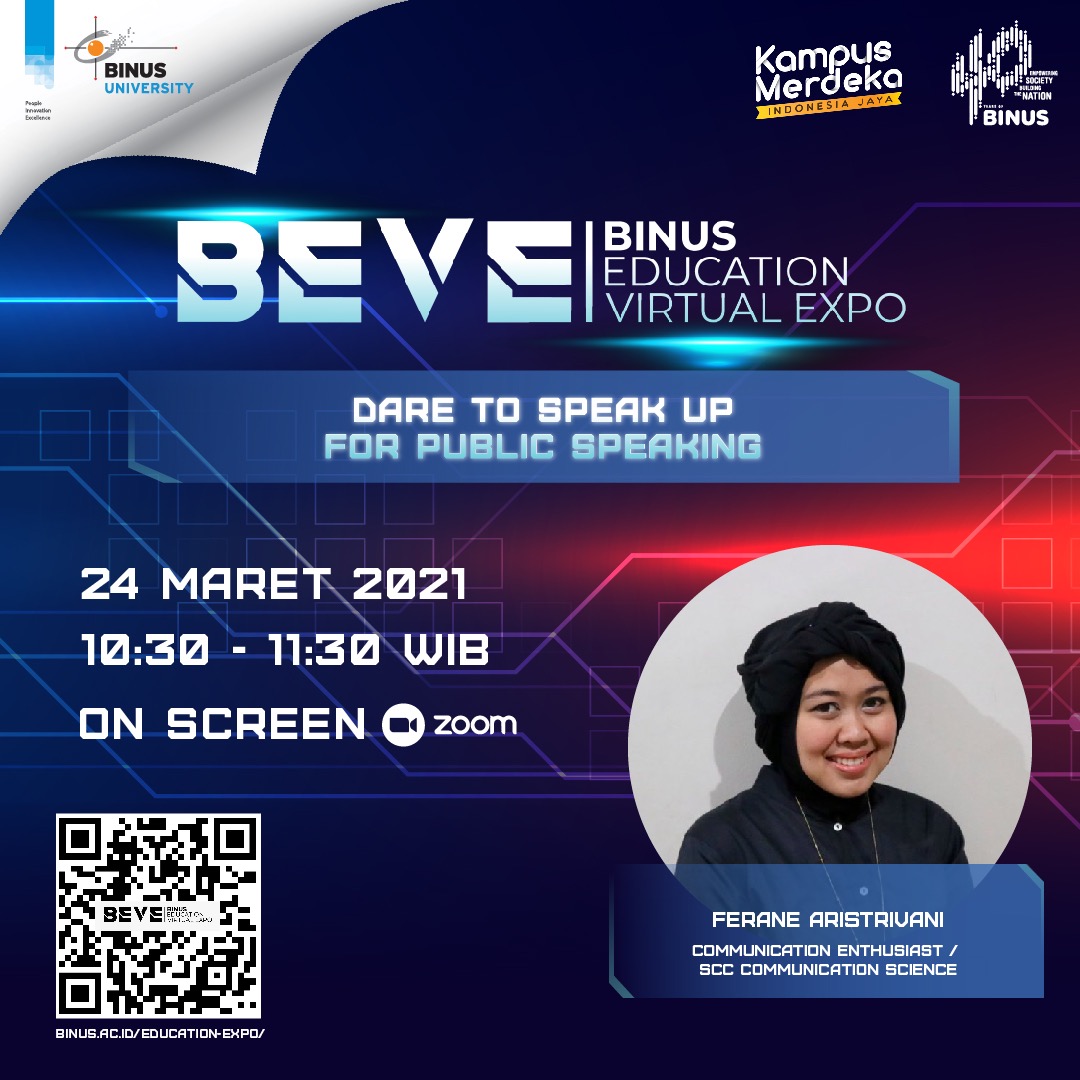 Hai,
Communication Department bakal hadir di Binus Education Virtual Expo (BEVE) lho!
Siapa di sini yang masih suka grogi ketika disuruh public speaking? Nah, mungkin ini saatnya kita ngobrol lebih dalam tentang "Dare to Speak Up for Public Speaking" bersama Ms. Ferane Aristrivani di Binus Education Virtual Expo.
Save the date!
24 Maret 2021
10:30 – 11:30
Registrasi sekarang di http://binus.ac.id/education-expo/ atau scan QR code di poster.
Jangan lupa mampir di booth Marketing Communication dan Mass Communication di floor 1B ketika BEVE ya!