Ohio State University Visit To BINUS TV
Lima mahasiswa perwakilan dari Ohio State University mengunjungi Binus University dalam rangka Internationalization and Partnership program. Dalam kunjungannya rombongan mengunjungi studio BINUS TV pada tanggal 9 Mei 2023. Program ini merupakan kerja sama antara Binus University dan Ohio State University.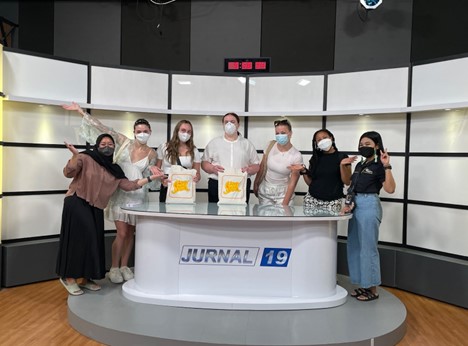 Staff BINUS TV memberikan tour kepada kelima mahasiswa tersebut. Mereka melihat segala fasilitas yang ada di BINUS TV, dari Studio, Operation Room, News Room, Marketing Room, Makeup Room, dan Production Room. Setiap mengunjungi fasilitas tersebut dan staff BINUS TV menjelaskan kegunaan dan hal-hal apa saja yang dilakukan di ruangan tersebut.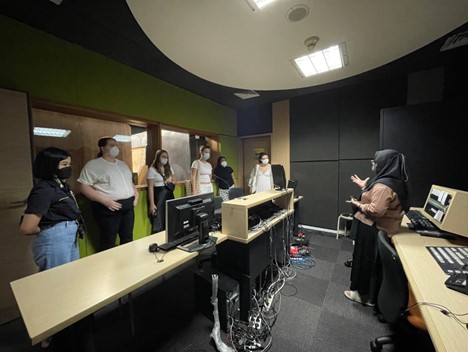 Para mahasiswa dari Ohio State University sangat tertarik dengan fasilitas yang ada di BINUS TV. Mereka banyak bertanya mengenai fasilitas, program-program BINUS TV, dan prosedur saat shooting program BINUS TV. Pada hari sebelumnya, mahasiswa Ohio State University telah mempelajari nilai-nilai budaya Indonesia yang dapat mempengaruhi komunikasi dan ekspresi yang sering digunakan oleh masyarakat lokal.