ASEAN Talks 2021 with Prince of Songkla University Phuket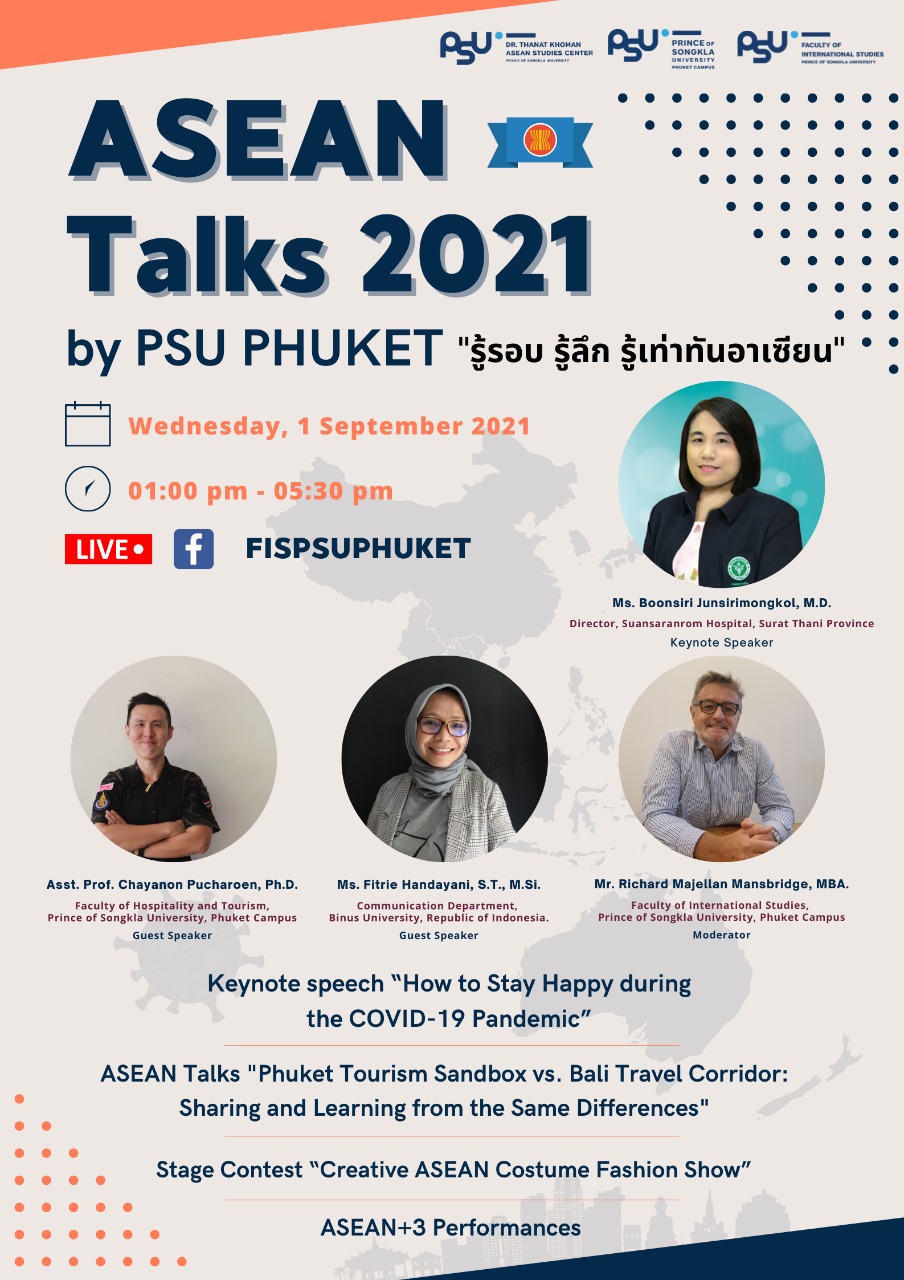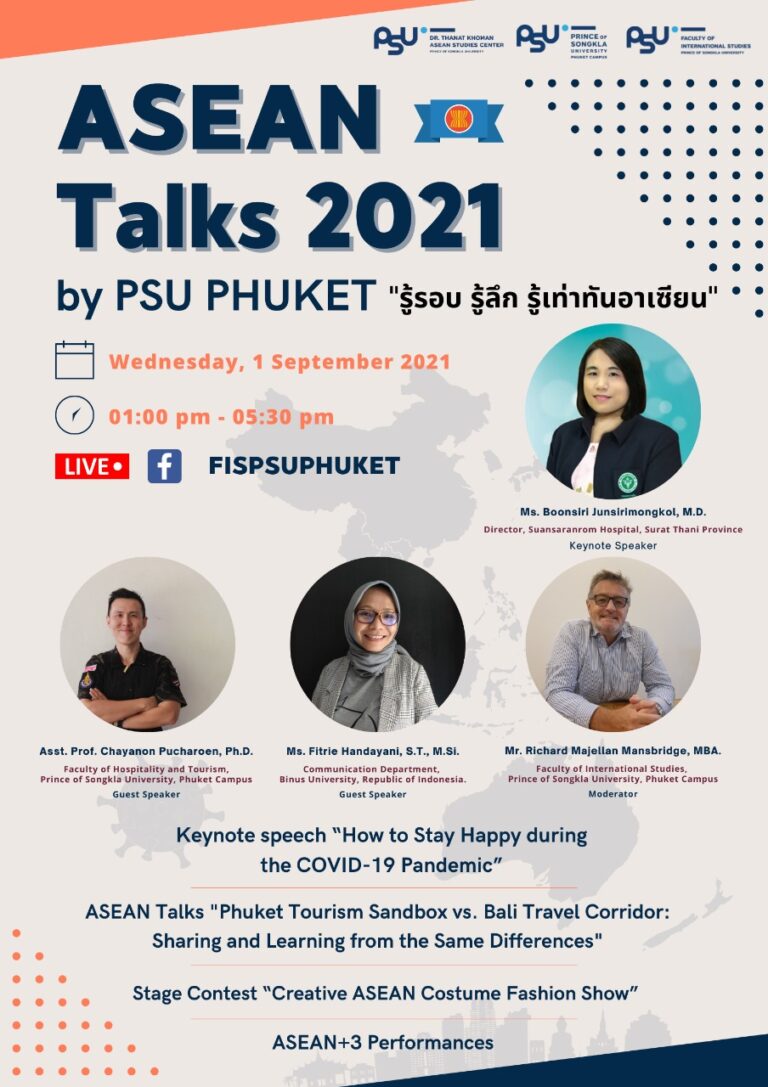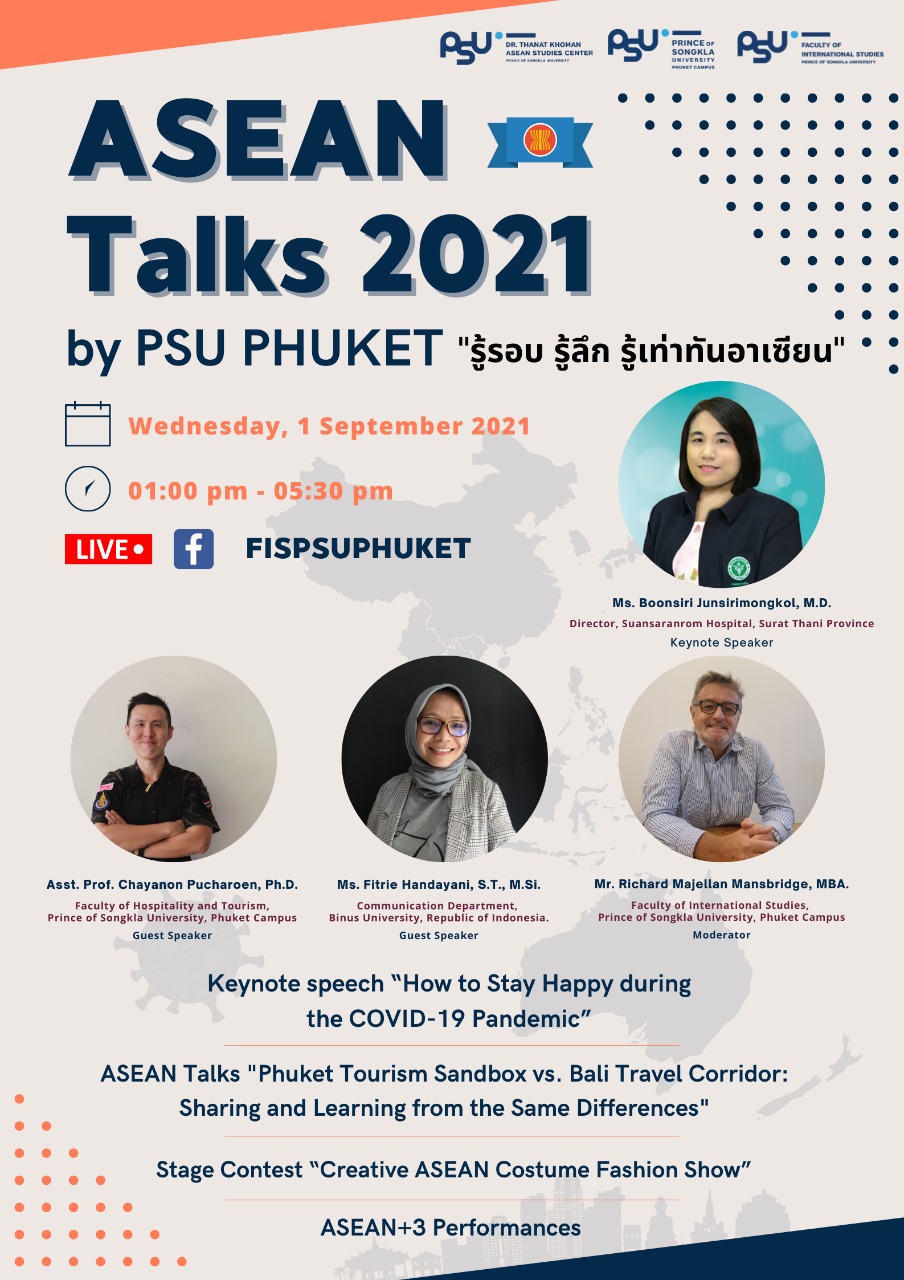 Pada 1 September 2021 lalu, Ms. Fitrie Handayani, salah satu dosen dari Communication Department diundang oleh Prince of Songkla University, Phuket Campus, sebagai salah satu pembicara dalam acara ASEAN Talks 2021. ASEAN Talks sendiri merupakan acara tahunan yang diselenggarakan oleh Faculty of International
St
udies, Prince of Songkla University.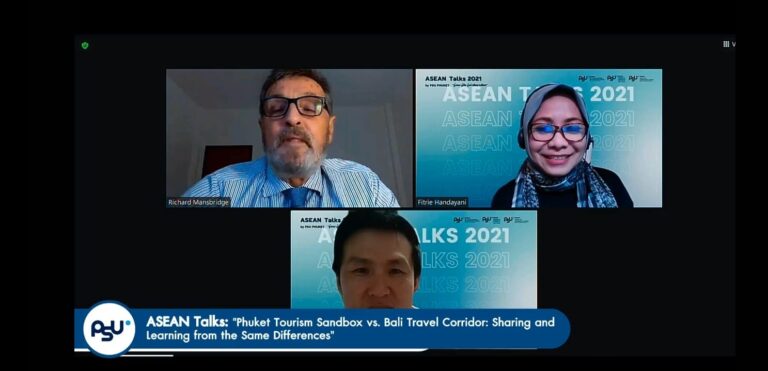 Tema pada acara tersebut adalah "Phuket Tourism Sandbox Vs. Bali Travel Corridor
Sharing and Learning from The Same Differences." ASEAN Talks 2021 ini membahas bagaimana dampak pandemi COVID19 bagi sektor pariwisata di kedua daerah tersebut. Serta sharing berbagai inisiatif untuk dapat keluar dari krisis dan merevitalisasi sektor pariwisata. Karena baik Bali maupun Phuket adalah dua daerah yang sumber pendapatan utamanya dari sektor Pariwisata.