Heart of a Hero!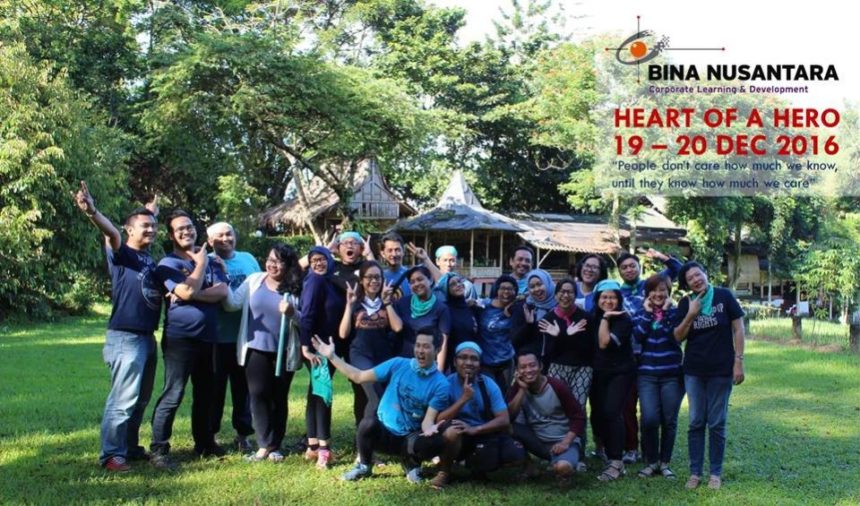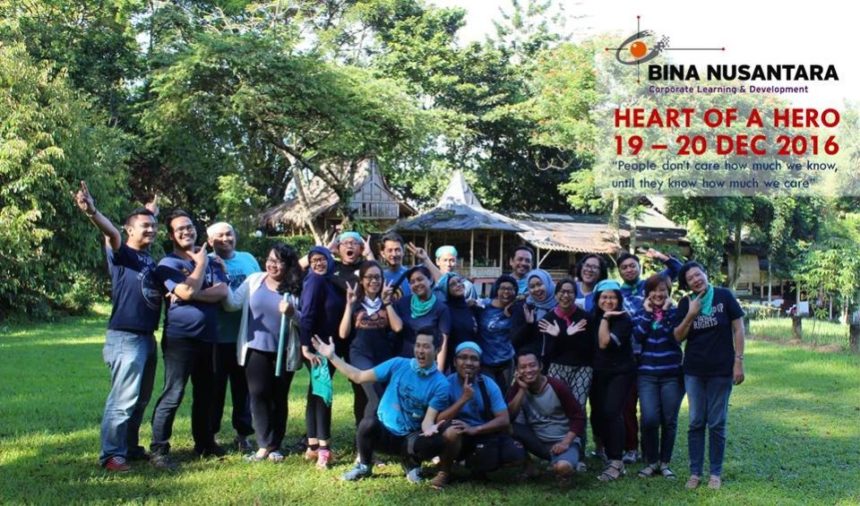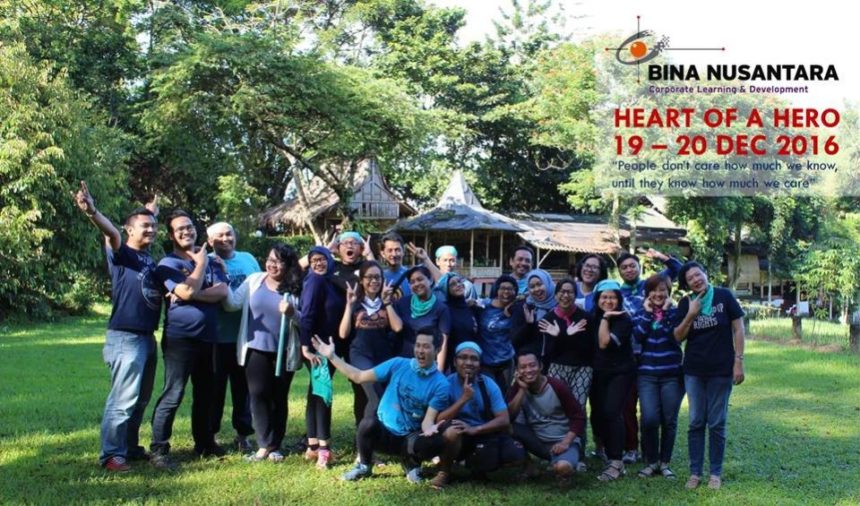 Segenap jajaran struktural Jurusan Marketing Communication bersama dengan Jurusan Hotel Management dan Jurusan Tourism telah mengadakan pelatihan internal pada bulan Desember 2016 lalu. Pelatihan yang bertema "Heart of a Hero" ini diadakan di Lembur Pancawati, Bogor, untuk memperkuat rasa kekeluargaan dan kekompakkan di Jurusan dan Fakultas Ekonomi dan Komunikasi.
Materi pelatihan beragam, mulai dari teamwork hingga menumbuhkan trust pada leader di Jurusan masing-masing. Materi ini mengajarkan bahwa kerjasama itu penting dan termasuk salah satu core value di Binus University, kita tidak mungkin sukses sendiri dan meninggalkan rekan di belakang.
Acara diakhiri dengan masing-masing peserta memberikan ucapan terimakasih kepada tiga peserta lainnya yang dirasa memberikan pengaruh besar selama jalannya pelatihan tersebut. Suasana haru dan gembira meliputi penutupan acara ini. Selamat berkarya Jurusan Marcomm!
"People don't care how much we know, until they know how much we care"