What Can You Do with Communications Degree?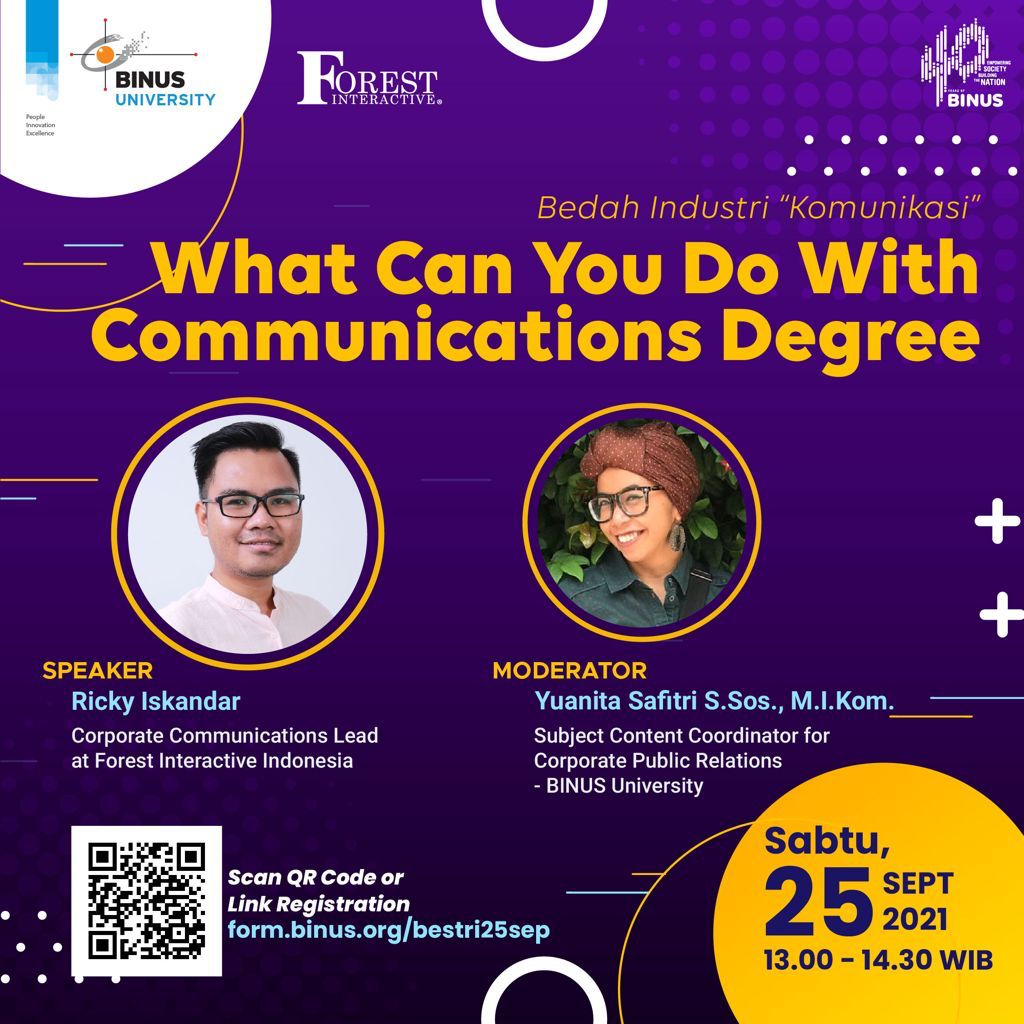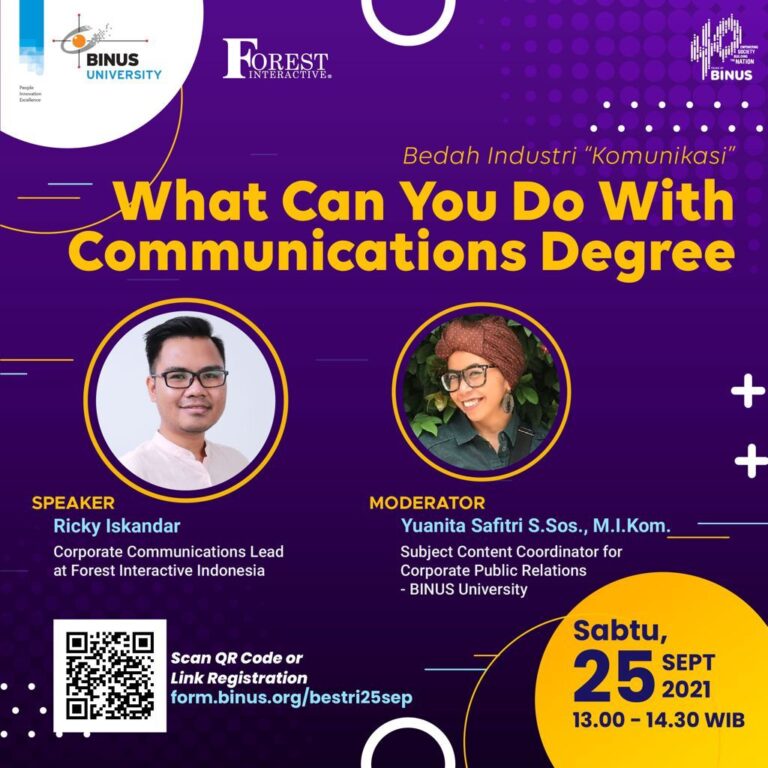 Penasaran gak sih lulusan Komunikasi bisa kerja apa aja ya? Makanya yuk ikut Bedah Industri dengan topik "What You Can Do With Communications Degree" , barengan Bapak Ricky Iskandar dari Forest Interactive Indonesia dan Miss @yuanita.sds
Kegiatan ini akan dilaksanakan melalui Zoom meeting pada:
🗓Sabtu, 25 September 2021
⏰13.00-14.30 WIB
Ayo segera daftarkan diri kamu dengan masuk ke group Whatsapp berikut ini: https://chat.whatsapp.com/JLjURMwh2BdC5BejoXik6J (Khusus BINUSIAN) , kode zoom h-1 diinfo di grup WA ya 😊
Bagi teman-teman BINUSIAN juga akan mendapatkan benefit poin SAT lho jika mengikuti acara ini! Yuk ajak teman-teman kamu buat gabung 😎
Infomasi lebih lanjut hubungi:
Irene (0895-3859-05088)
See ya!