Transmedia Storytelling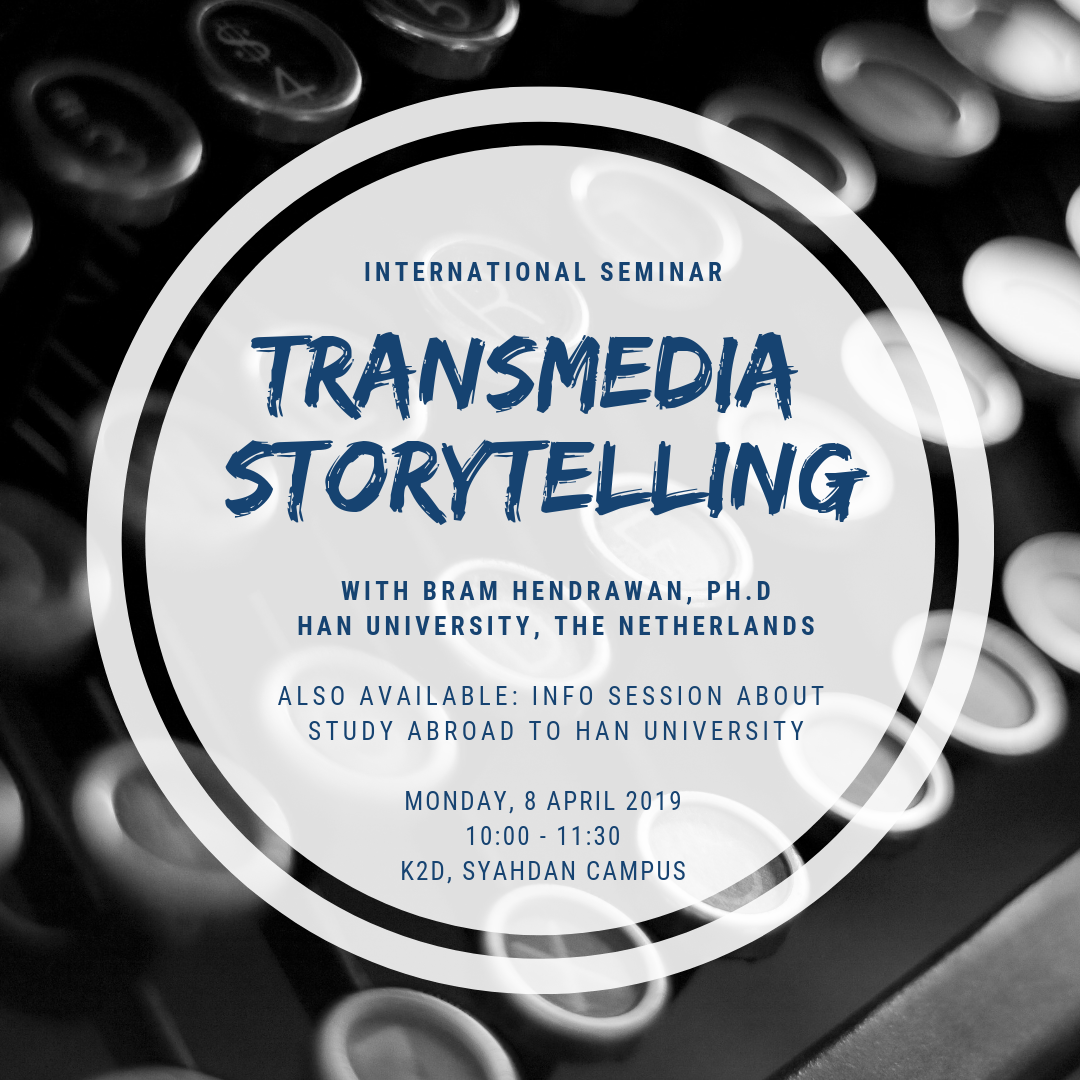 Transmedia storytelling is a technique of telling a story across multiple platforms and formats using current digital technology.
If you want to know more about the technique, process, or impact of the transmedia storytelling, come and join us in this international seminar:
Date : Monday / 8 April 2019
Time: 10:00 – 11:30
Place: K2D, Syahdan Campus
Speaker: Bram Hendrawan, Ph.D. from HAN University, The Netherlands
After the seminar, there will be info session about study abroad at HAN University. So if you are interested in going abroad, you can find detailed information here.